Blog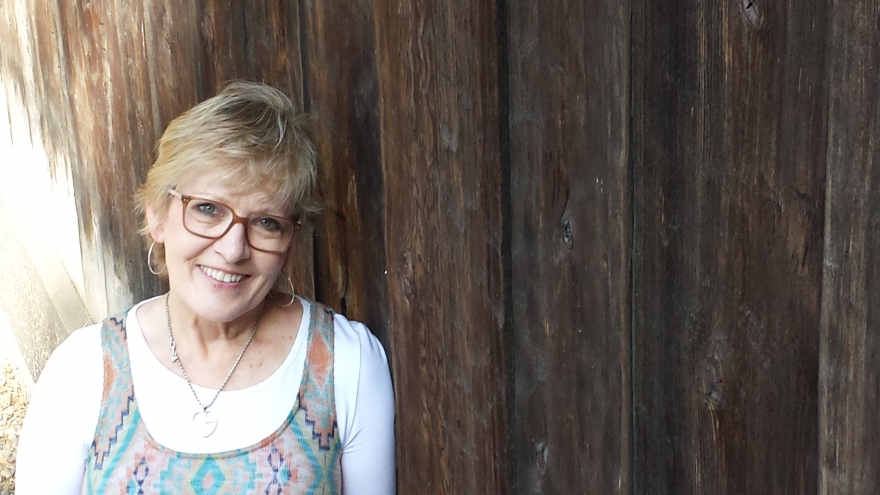 ~Click here to access my monthly Gentle Nudgings Blog archives ~
Gentle Nudgings

Come back each month, to tune into this Coaching blog, subscribe on my website or you may "follow me" at the above link to receive it via direct email to you. I hope you'll join me!
______________________________
Autumn, Breast Cancer and the Need for Prayer ... .
We have colorful, wonderful times of life. We have tough, tragic times in life. For me October represents both beauty and tragedy with lots of memories tucked in my heart.
In the past number of months there has been an untold number of individuals and cities and families and countries touched by tragedy from hurricanes and earthquakes, floods, a shooting massacre in Las Vegas, terrorist attacks and now fires with untold damage and destruction to lives and loss of life.
And as life journeys go ... we as individuals over the years find ourselves battered by challenges in relationships, health, finances, careers and more. We find ourselves needing support and prayer.
Well, on a personal note ... we need prayer. Our precious Moms both have health challenges. My Mom-in-love (Mother-in-law :) has been dealing with a bad case of painful shingles. And my Mom has joined a community none of us chooses ... one that breaks my heart but I am part of. My Mom has this week been diagnosed with breast cancer. We ask you to pray for both our Moms and for my dear father-in-love as he cares for and loves his wife of 65 years.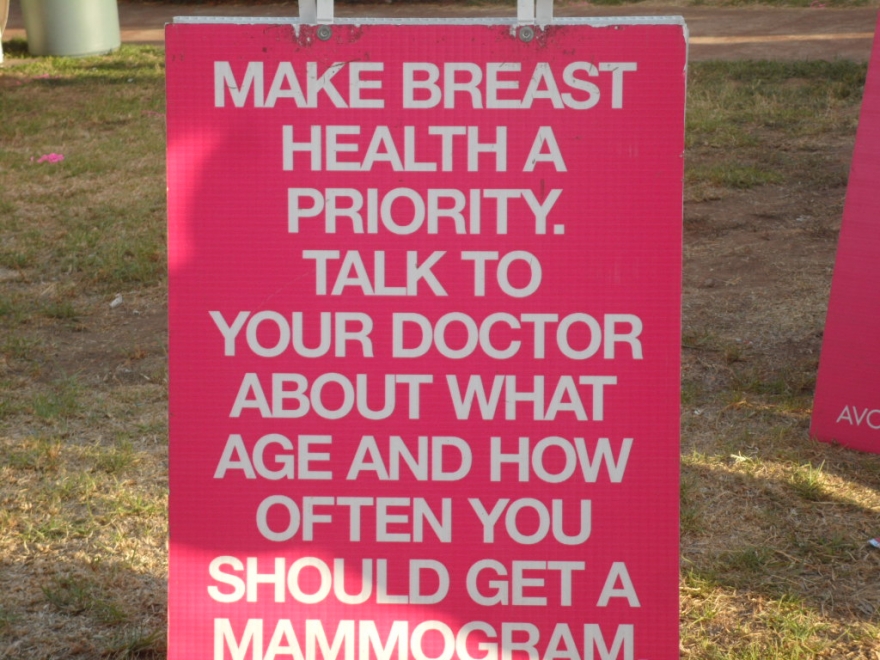 October ... is a month that is known for being a Breast Cancer Awareness month urging women (and men) to get potentially life-saving mammograms. Yes, a mammogram saved my life once. Have you had yours this year?
October brings the glimmers of autumn. The colors begin to explode in golds, yellows, oranges and reds. The cool breezes and crisp cool air kisses my cheeks when I walk my little Morkie in the evenings now ... I delight in the rich scents of Fall!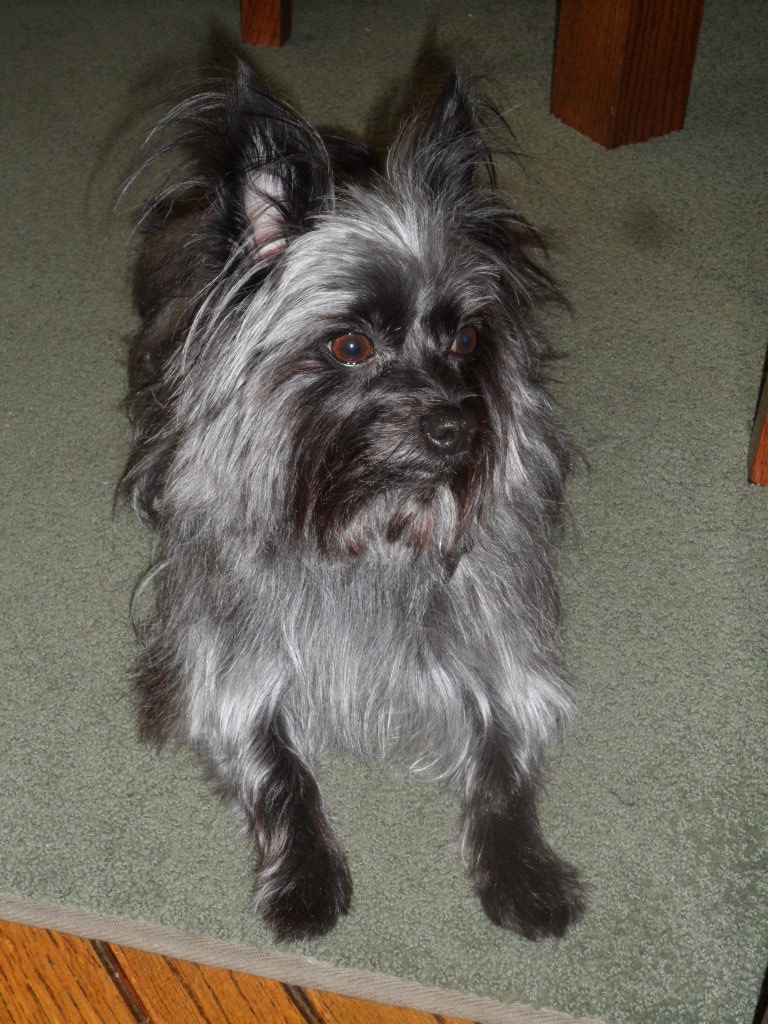 Memories are SUCH an important piece of our lives on this side of heaven!
Good memories as well as hard memories are part of our stories.
Memories of Autumn often drift back to me at this time of year. Memories of the family drives as a young girl to Monument Lake "to see the Fall colors" and have a picnic. Memories of hearing the elk bugling in the Rocky Mountains, or the geese honking overhead as I walked to Fall classes at Colorado State University or football games as part of the CSU "Flag Team." Memories of cheering at hundreds of Fall soccer games as a Mom for our boys, or our Leaf-Peeping Tour in the North East through 10 states with family or seeing the Alaskan autumn from a cruise ship.
I am alll about "all things Pumpkin" and our local Harvest Festival at Underwood Farms is now one of my favorite traditions with our family. Watching our little grandsons experience their "country roots" in the delight of the theme of Harvest Festival (with zero Halloween influence) is a DELIGHT to this Granma! This year was no exception! We listened to country music as we ate Carne Asada tacos at wooden tables with gingham picnic table cloths. We giggled through a maze in a field of corn stalks (and got "Corn-fused"), we cheered at the pig races (for the pig in red scarf :), we watched the boys drive the pint-sized green tractors around and around a dirt corral, ate cool and welcomed flavored shaved ice, shot corn cobs out of air cannons and played pumpkin bowling. There was much more to do that we didn't do this year but we DID tuck lots of great memories away ... again!
October also brings reminders of other memories in my life .. and for millions of other women ... not so pleasant memories. October is breast cancer awareness month. Having had the battle with cancer 4 times now all the pink color and support in many ways raises memories for me that are tough. I've had surgeries, I've had radiation, I've had chemo. I have scars. I have memories.
Yes, I have memories. Tough ones. Scary ones.
Some were terrifying.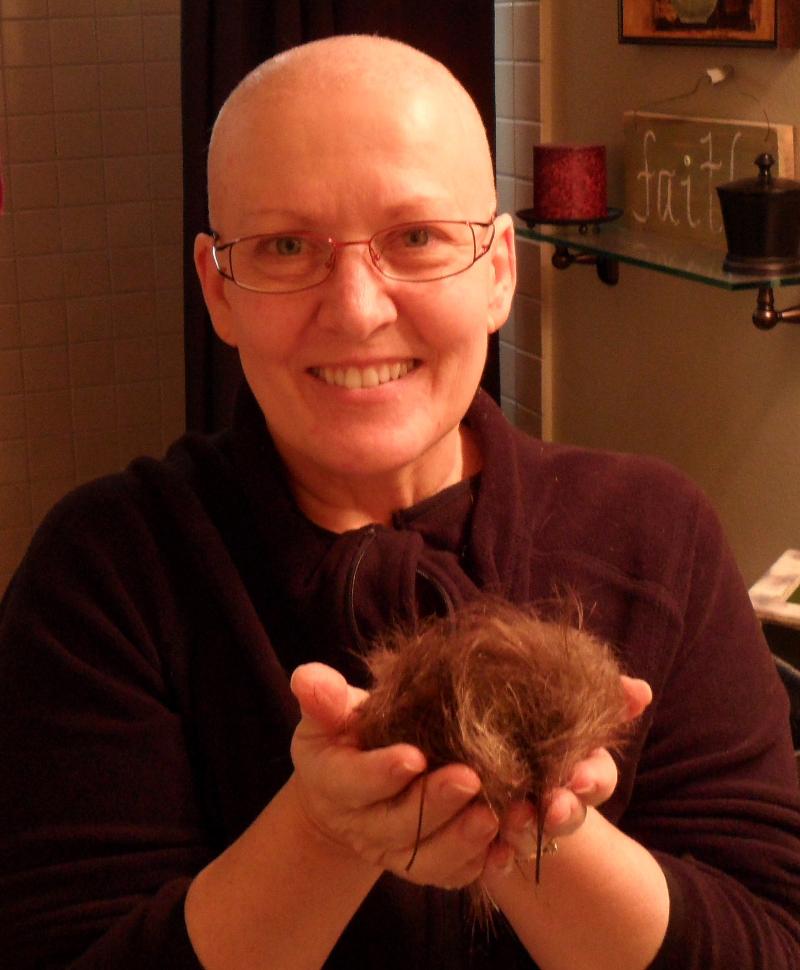 I also have memories that surprised me. Memories of sweet miracles gifted me from God. Memories of delightful friends that I met who were also battling cancer. Memories of kindness from family and friends in my neighborhood and church and our circle of business friends and from our kids schools ... the flood of love was overwhelming. Memories of committed and kind and highly competent medical folks. Memories of walking in 2 Avon Walks Against Cancer for a total of 78.6 miles in the Santa Barbara area with hundreds and hundreds of women ... a pink RIVER of walkers ... and then being celebrated as a survivor by a battalion of other cancer warriors and a few of my precious family.
.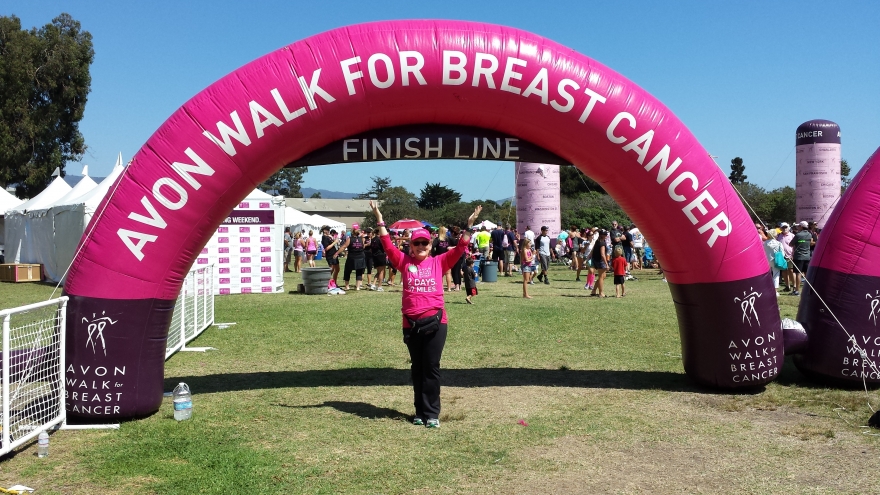 During some of the TOUGHEST times in my personal life I had both tough and tender memories. Isn't that the way that it is with those days or weeks of tragic and hard times in our lives ... God shows up and reminds us that we have much to be grateful for as well.
And (COACHING MOMENT) ... we get to choose on what to focus. We need to discipline our minds ... The "D" word. Yes, discipline. Focus. It is work. It is important work.

My take aways from being a cancer warrior and survivor:
I can choose to focus on how ugly the scars are OR I can choose to focus on the scars as PROOF POSITIVE that the Lord allowed me to survive yet another battle.
I can choose to focus on the fear and the tough memories OR I can choose to focus on the BEAUTY the Lord showed me within what was a personal hurricanes and firestorms in my life.
I can choose to focus on what I lost OR I can choose to focus on how I can use this (whatever situation) for His glory in some way and give thanks!
I get to choose. You get to choose.
Yes, we do need to allow ourselves the time to grieve through and learn from our history ... even the painful parts. But then ... we need to look forward and choose to focus on how we CAN live forward because with the Lord we certainly CAN live forward! (Great resource! https://livingforwardbook.com)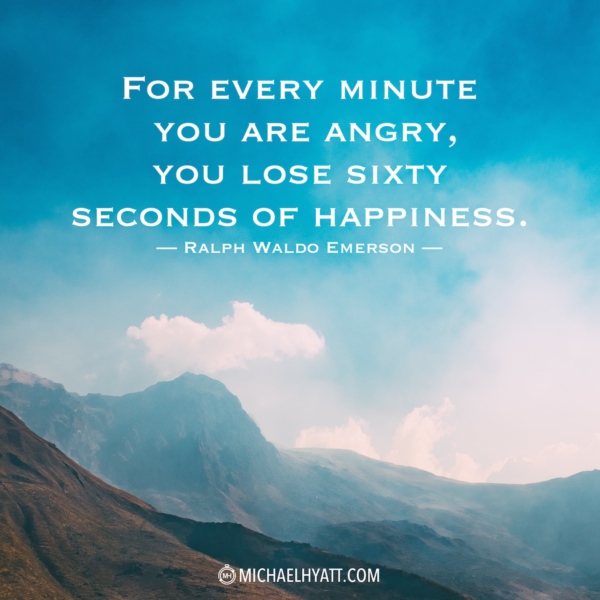 Philippians 4:8 "Finally, brothers, whatever is true, whatever is honorable, whatever is just, whatever is pure, whatever is lovely, whatever is commendable, if there is any excellence, if there is anything worthy of praise, think about these things."ESV
THREE RESOURCES for you to consider to help you or those you love move forward through cancer or other tragic life events (they apply!):
1) From http://www.joniandfriends.org/store/product/diagnosed-breast-cancer
Cancer warrior and survivor, Joni Eareckson Tada in her booklet Diagnosed with Breast Cancer: Life After Shock reminds us that, "Cancer is a word that can curdle the blood. For years it was labeled a terminal disease. But the good news is that thanks to improvements in treatment and early detection, millions of women survive breast cancer today. . . . Yes, it is a battle. You are in the battle of your life (for your life), but there is hope. . . . Even though you may feel as I once did—overwhelmed and fainthearted—you can find courage. It's possible. I discovered wonderful anchors for my soul that buoyed my spirits during the rough days and beyond. With Jesus Christ, there is always hope."
Joni's website has a number of helps for grief and pain and challenges of all sorts. An excellent set of pamphlets which cover many challenges is http://www.joniandfriends.org/store/product/encouragement-pamphlet-assortment
2) From http://www.musicforthesoul.org/resources/more-beautiful
More Beautiful

(I was invited to write their Discussion Guide / Bible study to be used with the DVD and was honored to do so on a Pro Bono Basis)
Music for the Soul Ministry is "a Christian ministry using the power of songs and stories as a bridge to hope and healing for those facing life's most difficult issues." (Please check out their many helpful resources for many of life's difficult times.)
About More Beautiful "Created from the real life stories of breast cancer survivors this DVD and CD set is support and encouragement for the woman going through breast cancer and provides understanding for the husband and family who love her. NEW! A Discussion Guide is now available! Written by Kathleen Brooks, Master Certified Christian Life Coach; A unique resource for women's groups, small groups, families, counselors; includes a section for men and caregivers, and a section for young women battling cancer. The DVD includes interviews with breast cancer survivors, 'Wildest Ride on Earth' music video, and other behind-the-scenes footage. The CD includes songs, poetry, and an affirmation."
In summary, we get to choose some things in life, right? We can choose to focus on memories that help us and that help others and prayerfully ask the Lord to use us as a blessing to others that are hurting. Let's do so! Doing something takes courage ... and the Lord will give us the courage we need to reach out and "DO" what He calls us to.
​
Joshua 1:9 "Have I not commanded you? Be strong and courageous. Do not be afraid; do not be discouraged, for the Lord your God will be with you wherever you go." NIV
It occurred to me how GRATEFUL I now am that I have gone through both shingles and breast cancer. At minimum I have an inkling of what our Moms are feeling ... and regarding cancer ... I have MUCH more education than I ever wanted. Who knew it would be necessary "for such a time as this"?
Looking back now I am SO GRATEFUL that I have gone through this journey so that I can help more women that I love! "As for you, you meant evil against me, but God meant it for good in order to bring about this present result, to preserve many people alive." Genesis 50:20 NASB
PS ... please remember to pray for our Moms and Dad ... and the many others who are hurting for so many reasons. I join you.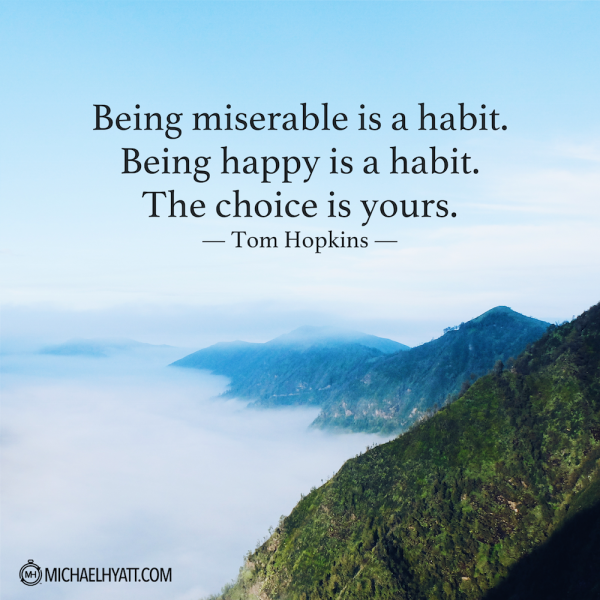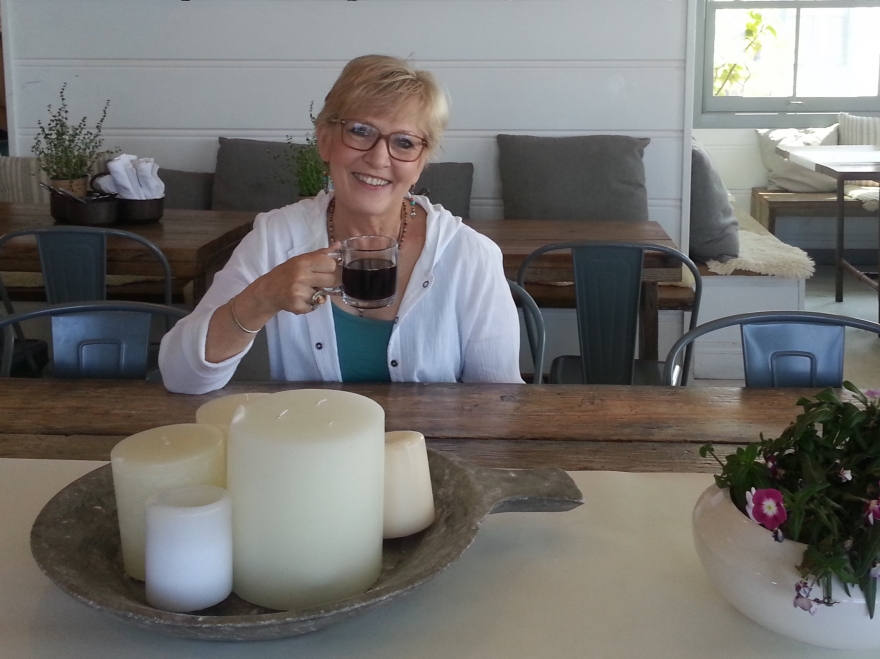 Blessings,
Coach Kathleen
Master Certified Christian Life Coach
(Specialty Certifications include Joy Restoration and Grief Coaching, Wellness Coaching and Stress Relief Coaching)
www.PersonalRetreatCoaching.com